Charity fun day in aid of the RNLIPublished 30/09/2017
On the 30th September at Gildenburgh water, a Scuba Diving site just south of Peterborough, BRoW4 held a charity event in aid of the RNLI, a charity very close to all divers hearts and Underwater Adventures were happy to send a team along to take part.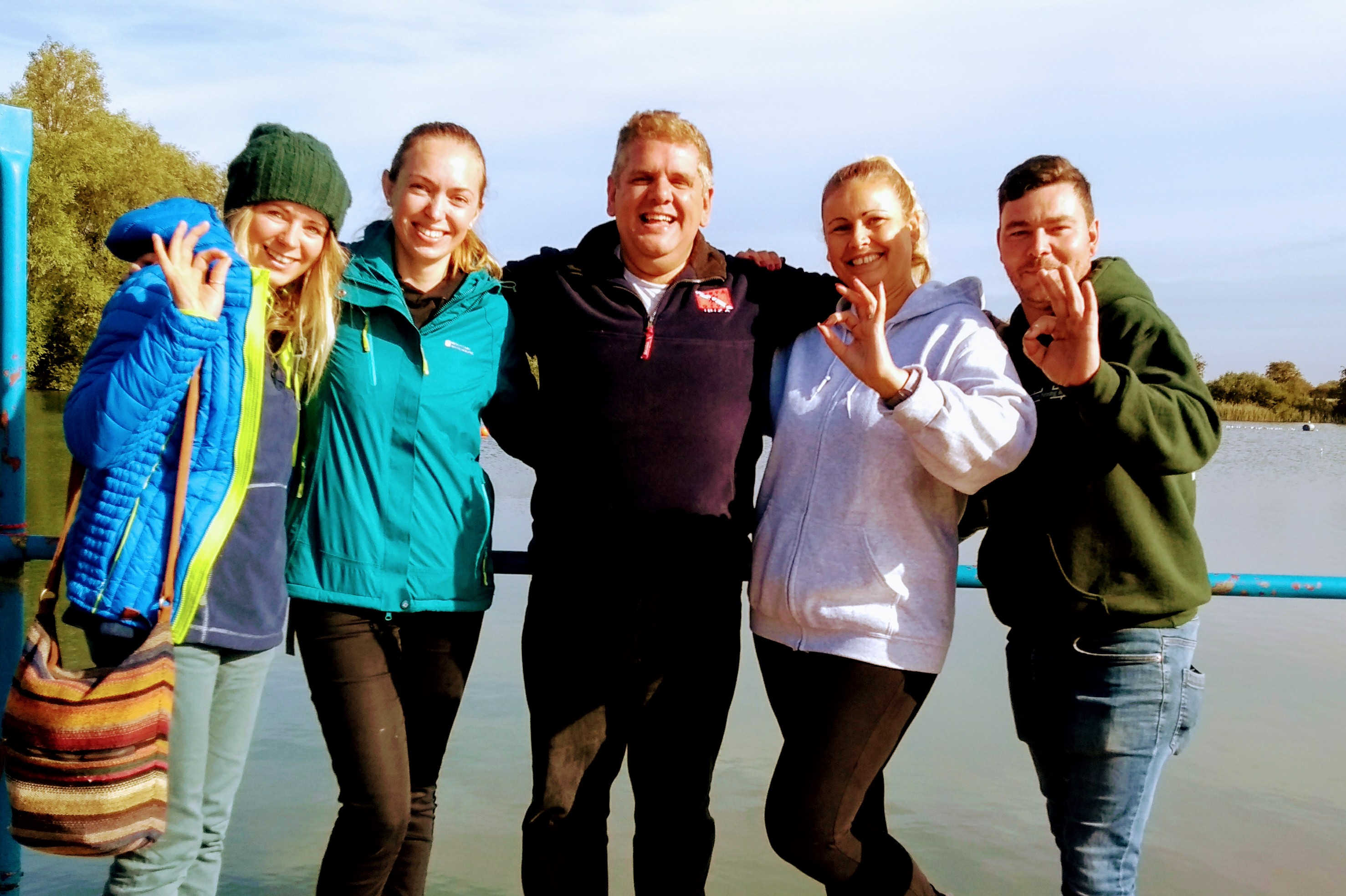 The event had bouncy castles and stalls all around the dive site and a competition for scuba divers where we could test our scuba diving skill's while having loads of fun. Team Underwater adventures were made up, from left to right, Kirstie, Steph, Steve, Heather, and Simon and I am so proud of how well they all did in coming first in the competition even though we were a diver down in only having 5 diver's in our team.
The event's included an
underwater navigation
test, an underwater treasure hunt, an
Underwater Photography
competition and an Underwater Pool game on a pool table at 6 metres
(Please click here to watch a video of the underwater pool game)
which was won comfortably by Steph and Kirstie.
Despite the poor Viz underwater on the day both teams did really well in both the
underwater navigation
and the underwater treasure hunt and were the only team to complete both task's to the full but unfortunately due to the poor viz the underwater photography didn't so so well otherwise we would have had a load of pictures to show you on here.
The day was a success, raising money for a worthy cause in the
RNLI
as well as allowing everyone to have loads of fun while doing it and I would like to say a huge well done to team Underwater Adventures for coming first and showing how good our scuba diving skills are.
The Winners with the huge banana we won for kicking arse at
Underwater
pool.