Dive trip to Cyprus
This Year the Underwater Adventures end of Season dive trip was to Cyprus to dive the wreck of the Zenobia which is said by many to be one of the best wreck dives in the world and it didn't disappoint.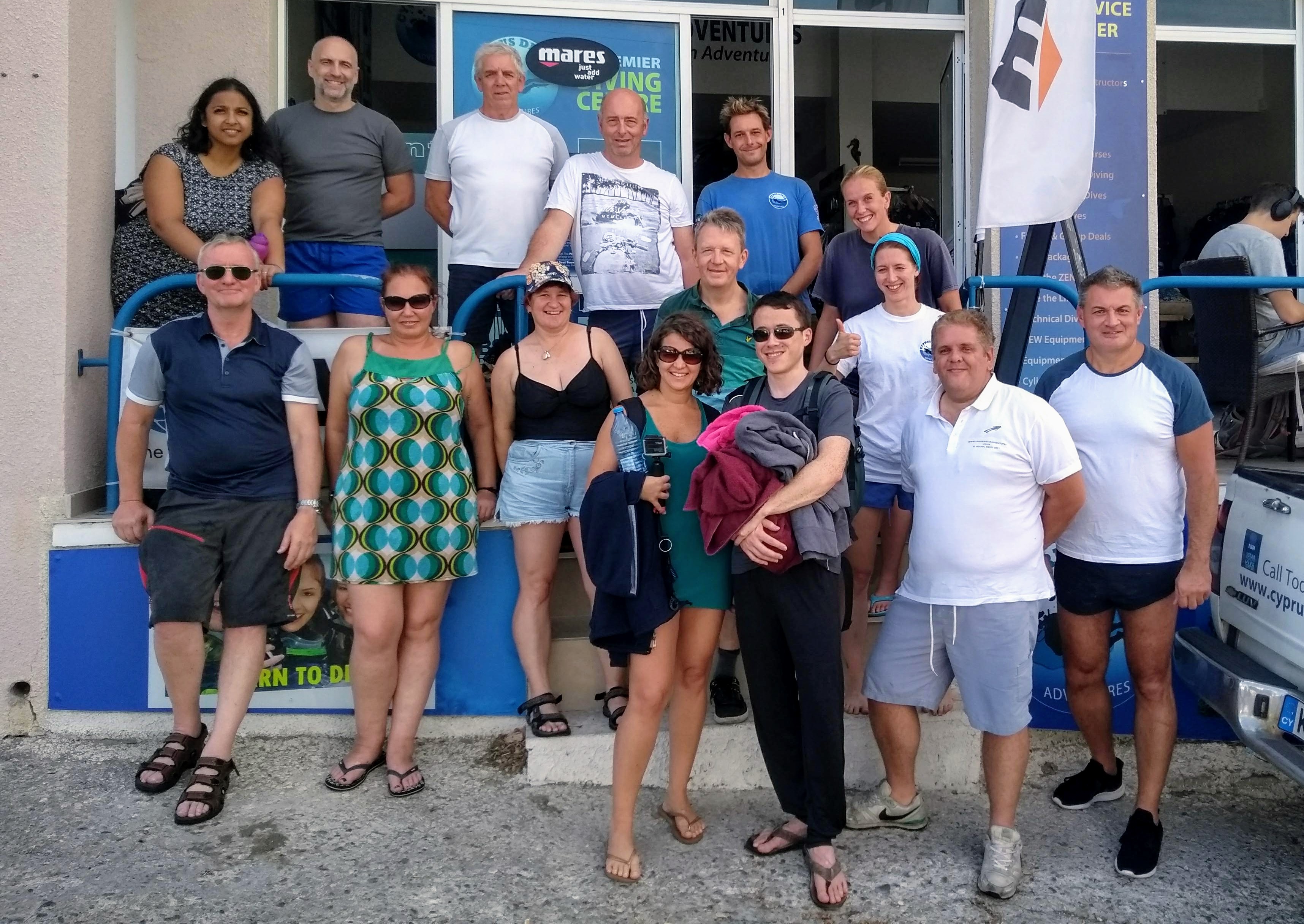 Our trip didn't start off brilliantly with a delayed flight and a mix up with the transfers from the airport to our accommodation in Pissouri which lead to a bit of fun sorting out taxis for all 14 of us at 01:00 after a really long day but fortunately, that was the only thing to go wrong on what turned out to be a great holiday.
Out first days diving was spent doing a couple of shore dive at Cynthiana, a lovely little bay a short car ride from our accommodation, a couple of shallow dives just so everyone can get used to the conditions and how everything was working. The next days we had a bit further of a drive to the other side of the Island for another couple of lovely dives, this time a little deeper around the Island of St Georges which was surrounded by loads of life.

Our third
day's
dive was our first on the wreck of the Zenobia, the main reason we had
traveled
here. The
boat
ride was at most a 10-minute
boat
ride out from Larnaca and it was a big
boat
which was good seeing as we were sharing it with 4 other groups but good planning by our guides meant we dived the
wreck
without the hassle of being surrounded by the other groups.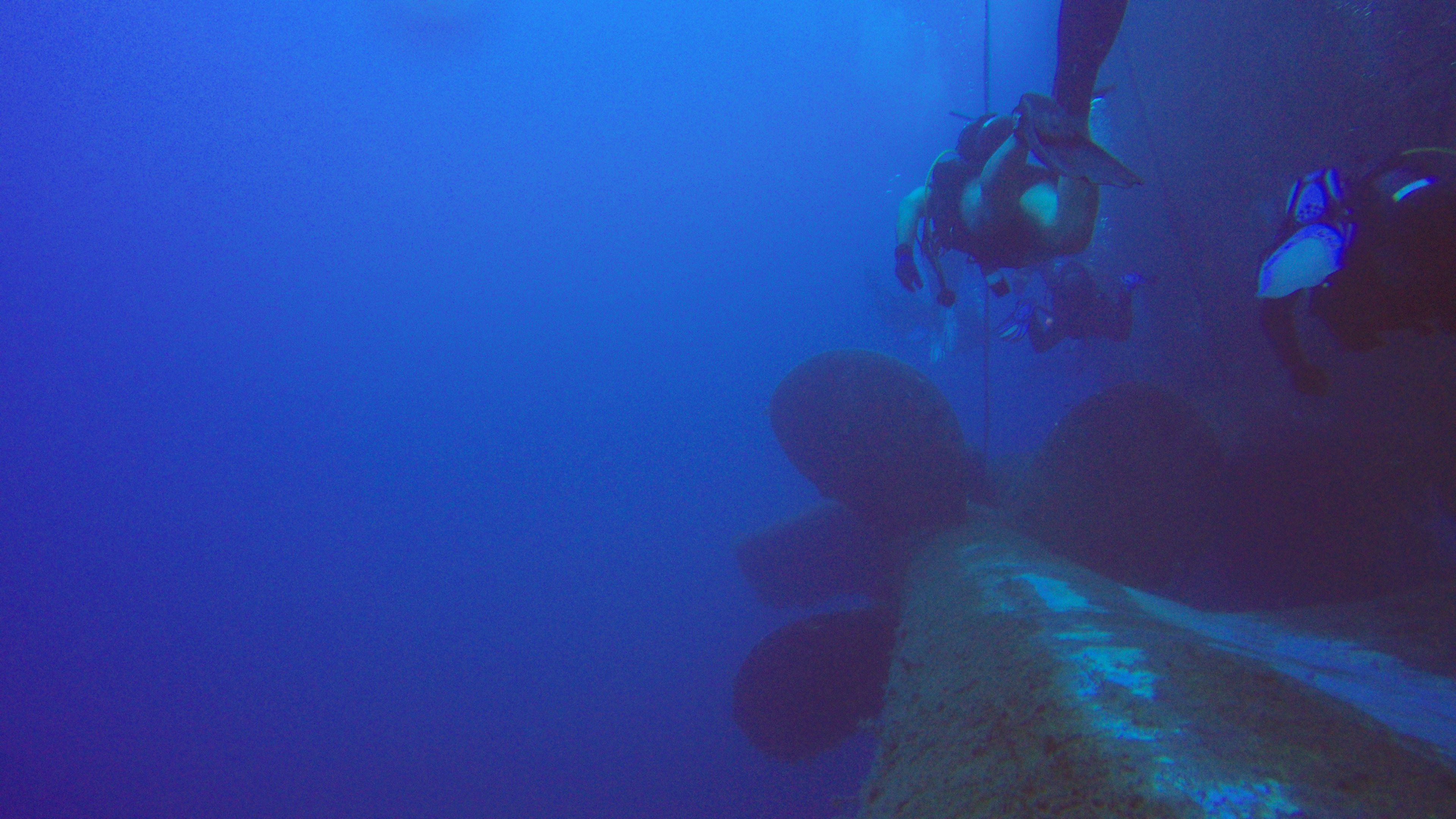 First impressions of the wreck were literally "WOW". This is truly an
impressive wreck
. Laying on its
side in just over 40
metres
of water and with its highest point at around 16
metres
, you can see it as soon as you enter the water. We dropped down on to the stern section by the prop and made our way around the stern to check out the loading ramps and it was all full of life, and maybe a few too many divers.
Our second dive of the day was on the bow of the wreck from where we headed in through the cafeteria and on through a
hallway
to end up just above the cargo decks. Two excellent dives enjoyed by everyone.
Our penultimate days diving we went out of Limassol to dive two especially sunken
wrecks
put there in 2015 to attract more divers to the Island. These were the
wrecks
of the
Costandis, a Russian trawler
, and the
Lady Thetis, a German Pleasure boat
, both just over 20 metres in length and sitting in just over 20 metres of water and on our first dive we came across a
very large grouper, proof that the Mediterranean still does have large fish
.
You can check out the videos of these wreck dives by clicking on the links below (don't forget to like and subscribe to our YouTube channel while you are there.
Video of the wreck dive on the Constandis
Video of the wreck dive on the Lady Thetis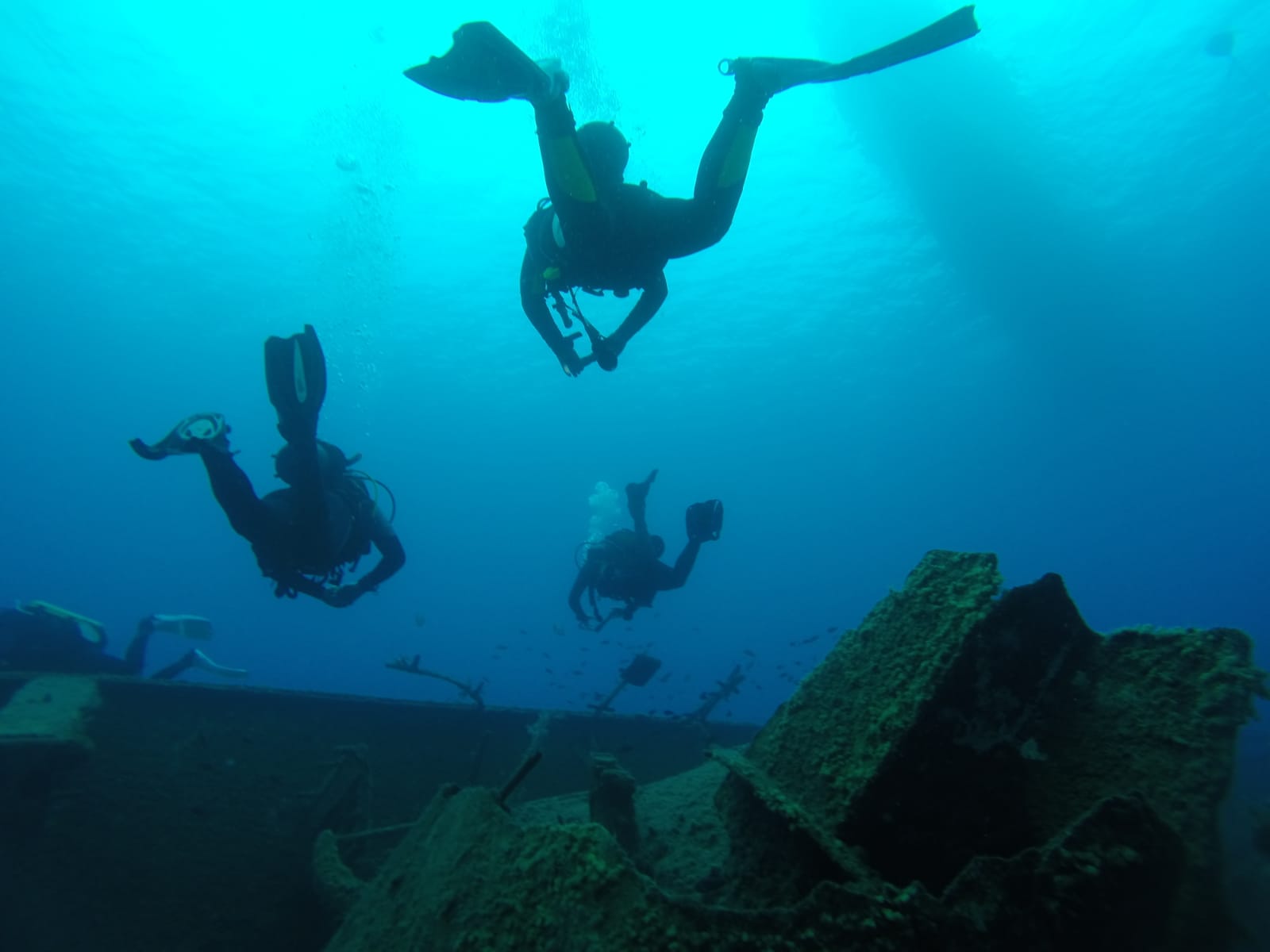 For our final day's
scuba diving, we were back at the Wreck of the Zenobia. Again the boat was busy but because the wreck is so large it seemed like we had the place to ourselves most of the time. Has a bonus on our first dive we came across a turtle who gave us the pleasure of a swim by at the end of our first dive.
Check out the Video of the Turtle here

Our second dive of the day and our last dive of the holiday was a penetration of the lift shaft and down into the cargo bay and to be honest, if I tried to explain what it was like here I wouldn't be able to do it justice so please just take a look at these two videos from that one dive and enjoy the immenseness of the Zenobia Wreck
Through the lift shaft
Into the hold
A big thank you to everyone who made the trip so enjoyable :-)