Scuba Diving in November?Published 13/11/2017
Diving in November? When the question was put to the group as to who wanted to visit Stoney Cove on Saturday 11th November there was silence. Traditionally the month when people start to hang up their dive kit there was only Simon (who the week before had completed his Dry suit course) who volunteered. Being a November Dive Simon and myself decided that Stoney Cove couldn't possibly be that busy so we agreed to meet at 9 am. After all, with the numerous divers who are going into hibernation for the winter months, we would probably even get down to the waterfront car park – Wrong!

That Saturday morning as we traveled through the rain we began to question what we were doing. 7 am on a cold Saturday morning and we are driving towards a cold quarry to jump into the equally cold water. As we arrived at Stoney Cove we were pleasantly surprised. The rain that we had been driving through had passed and we were greeted by a glistening lake. Although we had to park on the top carpark due to the number of visitors it didn't dampen our spirits! After lugging our kit down to the waterside we rewarded ourselves with Bacon Sandwiches and copious amounts of Tea. The plan was to swim down to the Wessex Helicopter and then navigate out to the Stangarth, then moving to the left-hand side of the quarry swim past the Belinda and then onto the Tug Boat defiant. All good in theory, however, our bearing was slightly off and after leaving the Wessex Helicopter we reached the Belinda (Probably need to brush up on my navigation skills!!). We then swam to the left-hand side of the quarry visiting the blockhouse and a Nautilus that was engulfed in a shoal of Fish.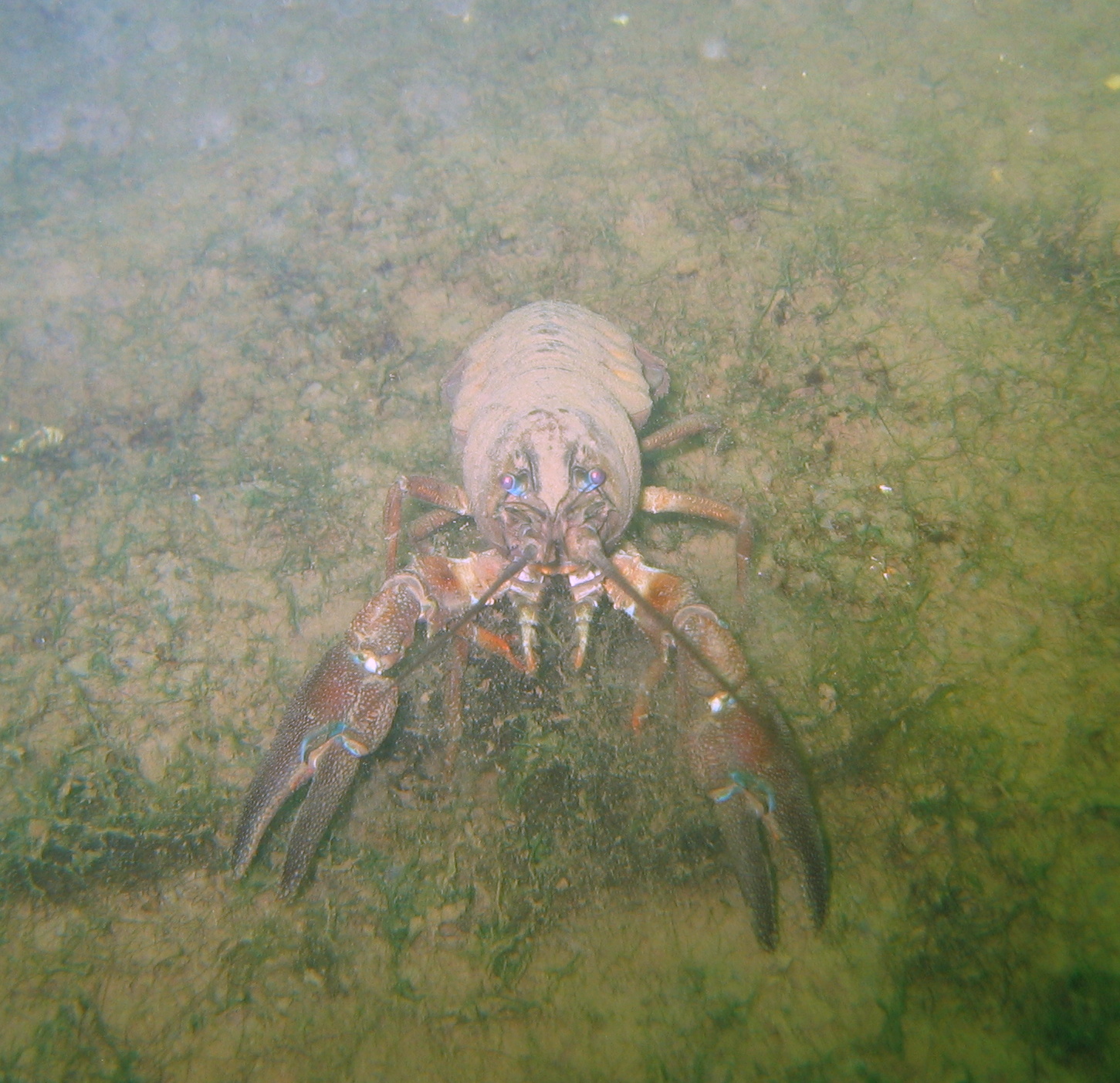 After refueling on yet more Tea and food, we decided to Try again. This time to make sure we reached the Stangarth we decided to follow the anchor chain, within a matter of minutes we found the Chain and was swimming out into the
centre
of the quarry. As we swam a looming structure began to appear out of the murk, we had finally found the Stangarth! After swimming around the ship we navigated to the Belinda and then the Tug Boat Defiant. This time upon ascending to the shallows we were greeted by an extremely aggressive Cray Fish and a large Pike that just floated in the water; wearily watching us as we made our way to the exit.

All in all two fantastic dives with a water temperature of 14 degrees and 7 meters visibility– Not bad for this time of year!! I wouldn't recommend it in a wetsuit however for those Drysuit divers out there the question is 'Will you be joining us at Stoney Cove for another dive on the 17th November?'

Will