Red Sea Live-aboard dive tripPublished 24/05/2018
Red Sea liveaboard dive trip
I recently attended a dive holiday with Underwater Adventures dive club. We went to Egypt and stayed on a liveaboard
with a company called Blue O'Two. This was my third time visiting Egypt for diving but my first time on a
live
aboard. I had my reservations at first, will there be enough space for all the passengers, will there be enough food (I don't like to be hungry) and will I constantly be seasick and ruin my dive experience. All of those reservations quickly disappeared. From the moment we stepped onto the dive boat to the moment we departed, the experience was amazing. The Blue O'Two staff were fantastic. They could not have done any more for us. We had a huge variety of food and there was certainly no shortage of it. The chefs were extremely accommodating to those with special dietary requirements and we were even able to get a birthday cake or two.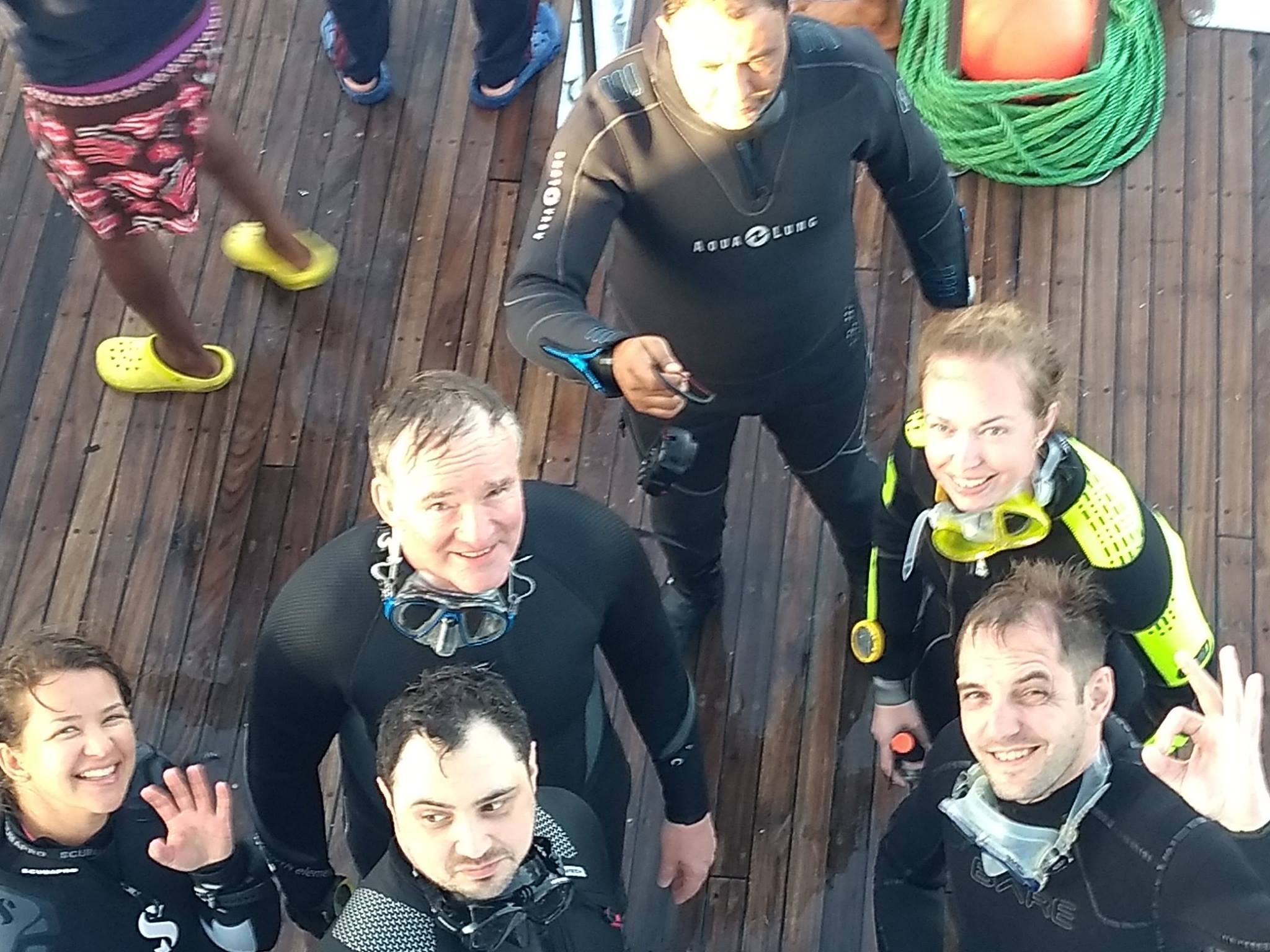 The guides were professional and friendly. The staff
were
extremely helpful and knowledgeable. Our kit was always prepped and ready to use and the dive sites that we visited were beautiful.
We started the trip with a couple of check out dives at one of the 'closer to shore' dive sites they offer and finished the day with a night dive. Although this was an easy site that Blue O'Two
used
for check out dives, it was still some great scuba diving with loads of sea life. Overnight we headed out to
Brother's
reef and our search for the big pelagic fish began. We were certainly not disappointed with plenty of large fish cruising along in the currents, and after hanging out in the blue for a bit we were treated to our first Thresher Shark, what an amazing experience! After a dive on Big Brother, we headed over to Little Brother and some of the team dived one of the wrecks there. The current was a little strong and made for a bit of hard work, but it was still a nice wreck dive.
The next morning we woke up on
Daedelus
Reef and experienced some more great diving in the currents and yet more sharks with Thresher, Hammerhead and Grey Reef sharks all spotted out in the blue. We also had the pleasure of a visit from a group of dolphins and a few of us got to go out on the RIBs with a guide to follow the dolphins and watch them play around in the water around the dive boat. We also had a number of Oceanic White Tip sharks cruising around under the boat which gave us some great opportunities for photos and video footage.

Click here for a link to the YouTube page and check out some of our videos
The next day we headed up to Elphinstone Reef. This is one of the most beautiful reefs in the Red Sea. Unfortunately, because we had been so spoilt on the previous reefs with all the sharks and dolphins, even such an amazing reef as this seemed a bit of a come down, so after two dives here, we headed back towards the shore and one of the bays which is famous for the giant green turtles and resident dugongs. This was a great dive to end the day with huge stingrays and green turtles in the seagrass, happily eating away, allowing us to get close and enjoy the experience of being with such amazing animals. That evening the boat took us back to the Brother Islands where we had another great day scuba diving in the currents with yet more Thresher and Grey Reef Sharks. Another two dives done and more memories made. It was then time to head back to shore for our last night in Egypt where we treated ourselves to a lovely meal and maybe one or two cocktails as we talked about the scuba diving we had done and the amazing things we had seen and experienced.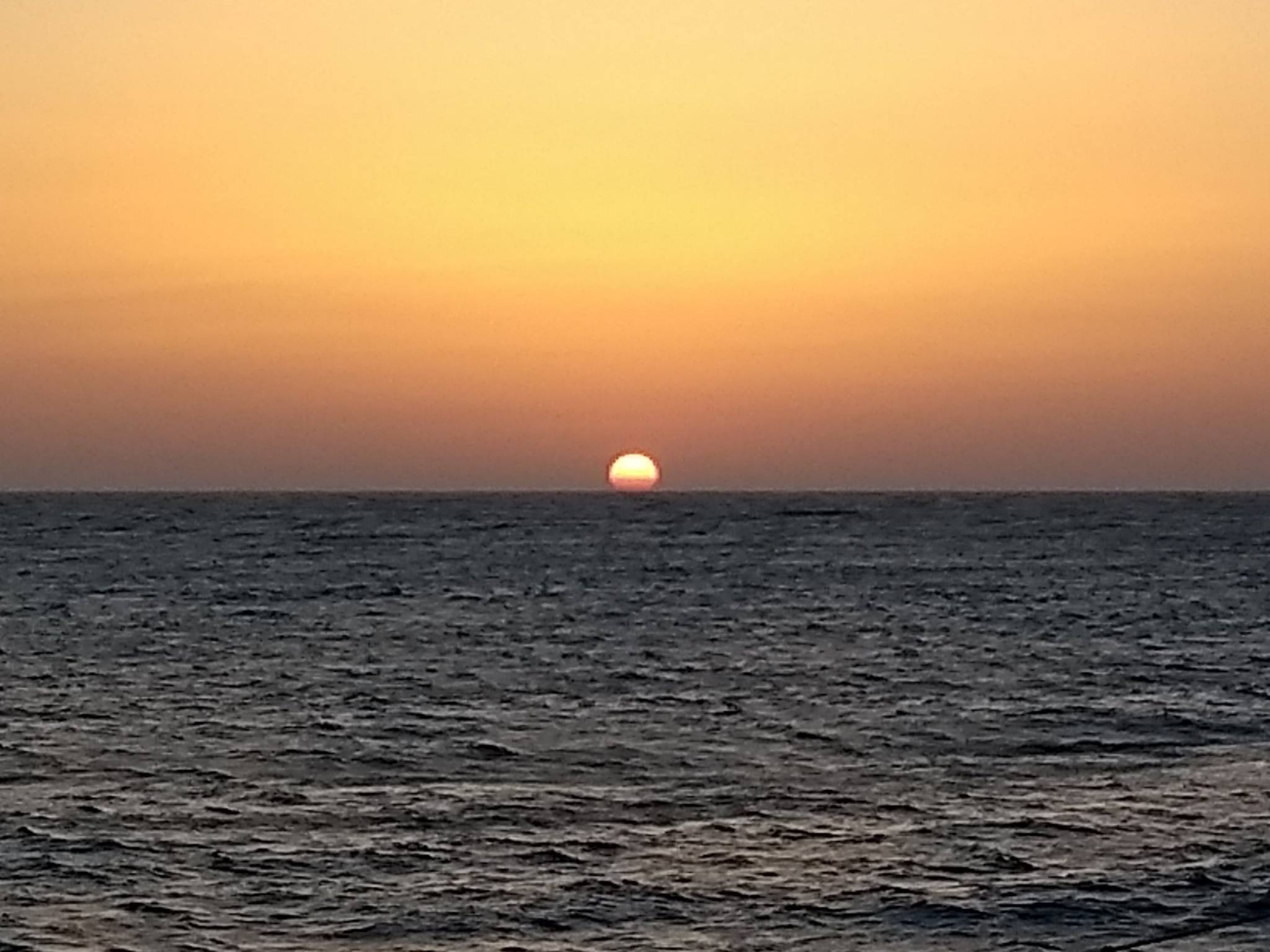 All in all, this was certainly the best dive holiday I have ever been on and I would highly recommend it to anyone who has not yet experienced a liveaboard.

Blog Post by Kerry Louw,
Dive Club member