Rekindle your love for scuba divingPublished 22/02/2019
Rekindle your love for scuba diving
For some people, learning to scuba dive is the first step in a part-time or full-time scuba career. For others, scuba diving is an activity they are passionate about but haven't enjoyed for some time. Whether you don't dive very often due to limited free time, a bad experience, or total burnout, here are a few tips to help you (or a dive buddy) rekindle their love of scuba diving.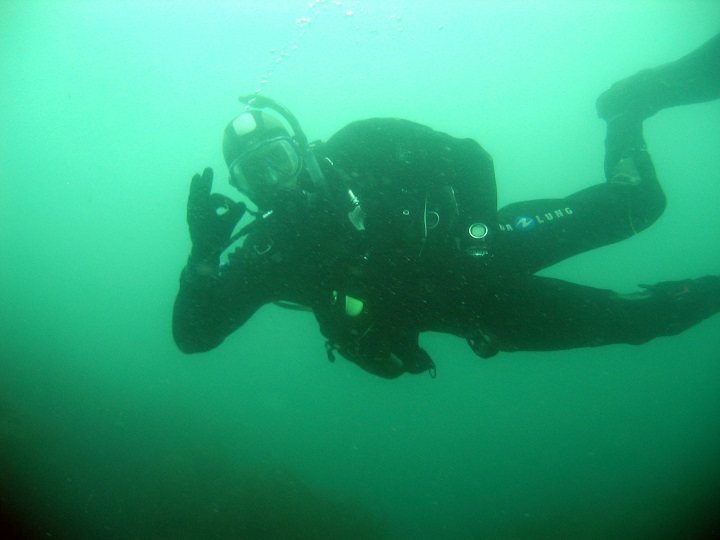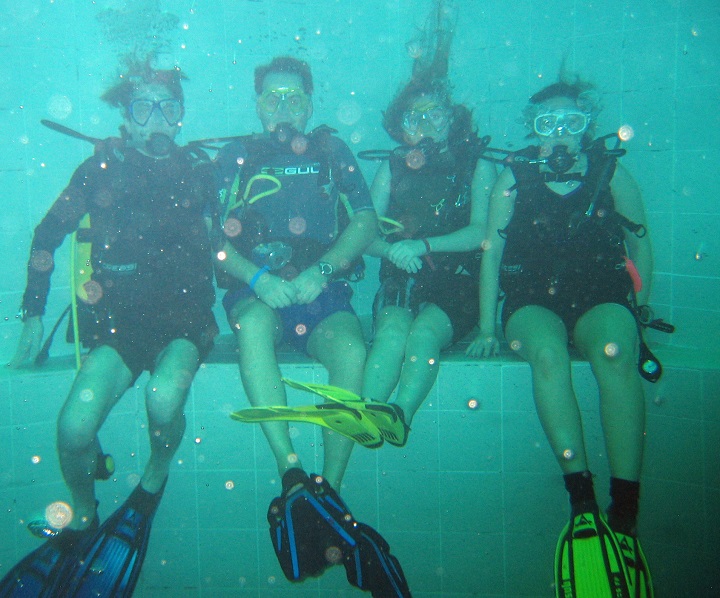 Remember Why You Fell in Love with Scuba Diving

What attracted you to diving in the first place? Was it the chance to travel? See interesting creatures? Meet new people? Explore historic Wrecks? Remind yourself what it was that left you grinning from ear to ear after your early dives. Whatever it was we have a way you can find it again at your local Underwater Adventures dive club.
Go for a fun dive – It's common for scuba diving professionals to dive every weekend, but rarely dive just for fun. Teaching scuba is very rewarding, but it's also a big responsibility. Many instructors and divemasters can reignite their passion for diving by taking time out to fun dive, shoot underwater images, or visit an exotic destination they have never seen before
Try something new – Both recreational divers and PADI Pros can benefit from trying something new: a new dive site, or a new diving skill. Night diving, rebreather diving, and free diving are just a few options.
Go diving with someone new – As any PADI Pro can attest, there's nothing like experiencing the underwater world with someone for the first time. If you're not a PADI Pro, discover how rewarding this feeling can be. Show people your
favourite
underwater nooks and crannies and introduce them to the local marine life. As part of the underwater adventures dive club, there is always someone new to dive with

If you have young people in your life, find out if they're interested in learning to scuba dive, We have PADI Bubblemaker, seal team and master seal team course for children from the age of 8 years old, and once they reach the age of 10 they can start to complete their full PADI open water course and then join you on some of the dive club trips.

Put Scuba Diving on Your Calendar
If you're like most people, if something isn't scheduled in your mobile device, it isn't really happening. The underwater adventures dive club hosts regular diving trips both here in the UK and aboard and with our websites Google calendar, you can link straight to the Calendar on your phone so that you are always kept up to date as to when the next dive or social event is happening.

Share your plans with others by posting to social media, telling co-workers and family members, "I'm going diving this weekend." By sharing your plans with others, even non-divers, you're more likely to stay committed. If you don't go, what will you say Monday morning when asked, "how was your dive?"

Just say, "Yes"

If you've been diving for a while, it's easy to get stuck in a rut: scuba diving the same sites or saying "no" to activities you're unfamiliar with. Try saying "yes" to the next three diving opportunities that come your way whether it's taking part in a beach clean-up, posing for an underwater photo, or planning a trip to a new dive site. The experiences may reinforce things you knew to be true, or you might just find a new passion or friend.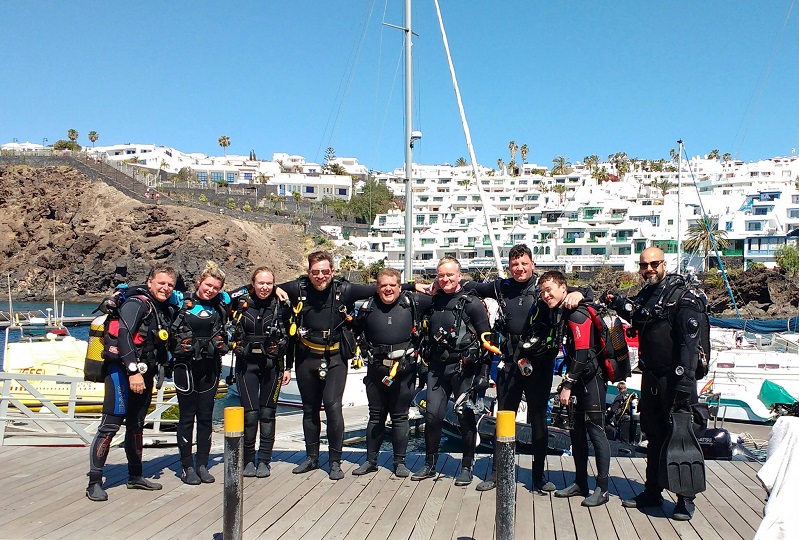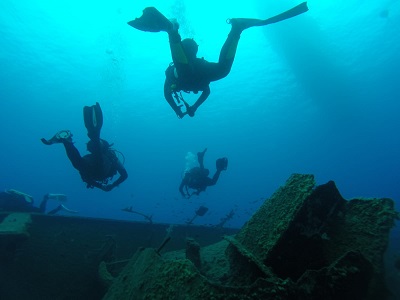 Set a Goal, Choose a Reward

Runners have marathons, cyclists have centuries, divers have their logbook. Tally up all the hours you've spent diving and find out if you're close to a milestone. Imagine the look on someone's face when you say, "I've spent a month underwater."
If you're not close to a week or month of time logged underwater, that's okay, aim for 100 dives and plan something special for when you reach your goal. It could be an outing with all your dive buddies along the way, or a gear purchase to commemorate your accomplishment.
If you're not into bragging rights, here are a few alternative goals:
Find a female friend and commit to participating in PADI Women's Dive Day 2019 (20 July 2019) and plan a fun day together.
Commit to taking 12 great underwater photos you can use to make a calendar and give it as a gift to your friends.
Do Something Nice for Yourself
If the list of things you don't like about diving has gotten longer than the list of things that you DO like, consider how a few small changes can improve your enjoyment of diving immensely. The right gear can go a long way to making diving more comfortable and enjoyable.
Upgrading to spring straps on your fins can make getting in and out of the water surprisingly easier.
If you find you're often cold after diving, don't tough it out, get a new wetsuit or try diving a dry suit.
Feeling in a photography rut? Try macro photography or switch to video.

Nervous about getting back in the water?

If it's been a few years since you last went diving, or if your initial scuba class didn't give you the confidence to continue diving, try PADI ReActivate. ReActivate is designed to help
divers
gain confidence before jumping back into the water.

– First, you'll review key safety procedures and basic scuba concepts at your convenience using a desktop or mobile device. You can move quickly through topics that are familiar, and spend more time reviewing things you may have forgotten.

– Then you'll jump in a pool with a PADI Professional for two pool sessions designed to build your confidence and help you remember the basic skills you learned in your open water course

– ReActivate also includes a new certification card with your ReActivated date on it.
Not sure if ReActivate is right for you? Read the Top 7 Signs You Need a Scuba Refresher