Scuba diving in CambridgePublished 10/08/2019
Scuba diving in Cambridge
Underwater adventures dive is a PADI based dive club with club night in Hertfordshire, Bedfordshire and Cambridgeshire with club nights at the Red Bull pub, Barton Road in Cambridge running every Wednesday night from 8 pm for club members and anyone interested in scuba diving coming down for a chat over a drink and maybe one of the Red bull's lovely pizzas. We have Sunday evening pool nights at the Aweswim pool just south of Cambridge. Underwater adventures also run dive trips all around the UK as well as numinous trip abroad each year and have a very active social scene.
The underwater adventures dive club has been teaching the residents of Cambridge to scuba dive since 2015, first at the pool at Bourn Golf club and now at the pool at Aweswim swimming club around 10 minutes south of Cambridge.
Now we have moved to this new pool we will have the flexibility to run Children's scuba diving courses during the school holiday's as well as offering private weekday courses for those who are in more of a limited time scale when learning to scuba dive before heading off on holidays.
Underwater adventures offer a full range of PADI scuba diving courses from the discover scuba diving program, where you can try scuba diving for the first time and see if it's the sport for you, all the way through to professional level courses such as the PADI Divemaster course.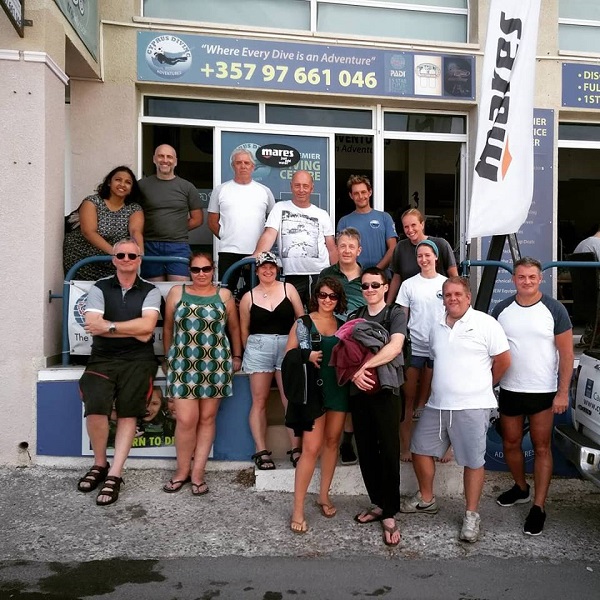 Learning to scuba dive in Cambridge.
Learning to scuba dive in Cambridge couldn't be easier with our new on-line dive theory, local swimming pool just south of Cambridge and specialist scuba diving lake just up the A1 motorway. Booking on your PADI open water course couldn't be more simple, just clicking on this link to pay online or you can contact us through our Contact page. So why not book on to the PADI open water course today and learn to scuba dive?
The PADI open water course is the most wildly known scuba diving course in the world teaching thousands of new scuba divers each year both here in the UK and all around the world. Some people only think of scuba diving as a warm water sport to be done when on Holiday, but nothing could be further from the truth. The waters around the UK are full of the most wonderful wildlife and hundreds of years of historic wrecks to explore. We also have several inland training lakes where you can not only learn to scuba dive throughout the year but also gives you a safe place to practice your scuba diving skills.
The PADI open water course offered by Underwater adventures uses the most advanced learning materials with the PADI open water touch which can be completed online in your own time or downloaded to a tablet or phone and completed when is convenient for you, so none of this being stuck in a classroom for hours which is what you will find in other, more old fashioned scuba diving schools. We also offer unlimited pool sessions so that you can learn at your own pace without being rushed through the core skills by your instructor who has to get you through the confined water part of the course in under 5 hours, with us you can take the time you need and learn at your own pace without the time pressure offered by other scuba diving schools so if you need 10 or 12 hours to feel comfortable in the water with the new equipment you can, just take as long as you need.
Finally, when you feel ready you can move on to your 4 open water dives which will take place at a specialist scuba diving lake just outside Whittlesea, Cambridgeshire, which has a number of purposely sunken wrecks for you to explore and load of different fish for you to see while completing your scuba diving course. At the end of this, congratulations, you are now a scuba diver, you will be awarded the PADI open water scuba divers' grade which will allow you to scuba dive anywhere in the world to a maximum depth of 18 metres.
Once you have completed this grade you can move up through the scuba diving ratings with the PADI advanced open water diver, the PADI rescue diver to the highest non- professional rating, the PADI master scuba diver or if you prefer you can start to make your way down the professional route with the PADI Divemaster course, an intensive course designed to build your scuba diving knowledge and skill levels to where you can then help teach others to scuba dive, or if you prefer you can just stay at the open water scuba diver level and just enjoy scuba diving for a while and make all your friends jealous of all your stories from the trips you have been on and the awesome things you have seen.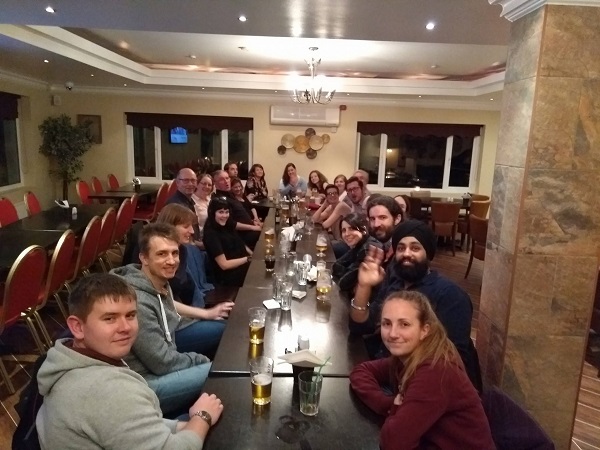 Dive club meetings
We have dive club meetings every Wednesday evening at the Red Bull pub, Barton road in Cambridge from 8 pm where we chat about upcoming events over a drink and some of the pubs, very tasty pizzas. The club nights are open to everyone who would like to come along, whether you are an experienced diver, or you have never done it before but might like to give it a go. Why not just pop along and join us for a drink and a chat so we will be happy to tell you all about the dive club, what we get up to and how you can join us?
We are an open dive club and welcome members from all training agencies, we don't care who you learned to scuba dive with, whether its BSAC, SSI, NAUI, SSA, we don't care and you will be made to feel welcome at our club.
We are normally at the big table in the corner by the fireplace but depending on how many of us turn up that night we might move up to the private room upstairs so if you want to find us you can either give Steve a call on the number on the Contact Us page or ask at the bar and the staff will be happy to point you in our direction.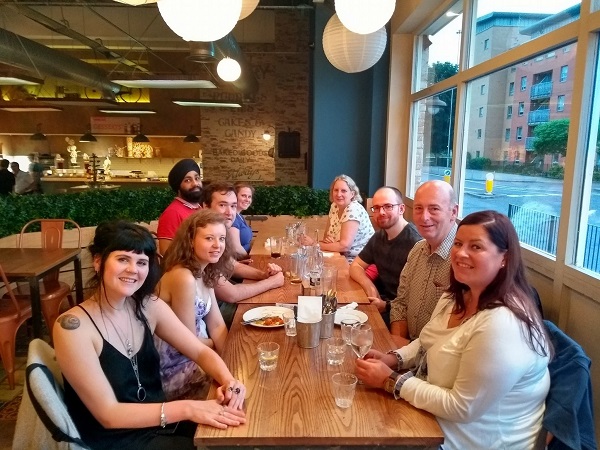 Dive club events in Cambridge
Has a dive club we also run social events throughout the year as a chance to meet each other and bring our non-scuba diving other half's along to enjoy getting to meet each other in a non-scuba diving related capacity. Because we also have another dive club around the area, Bedford and Hitchin, these social events allow everyone from all of the different area's of the dive club to meet up and allow us all to get to know each other before going off for a weekend away on a scuba diving trip.
We have run social nights to the Cambridge comedy festival and the Cambridge beer festival is always a good night out and is very popular with the club members, so from these yearly special events to a night out at a curry house, we will always find something fun and interesting to do on our social nights. We are always looking for other interesting things to do on our social nights so if you have any ideas for us, please feel free to make suggestions for any social night out.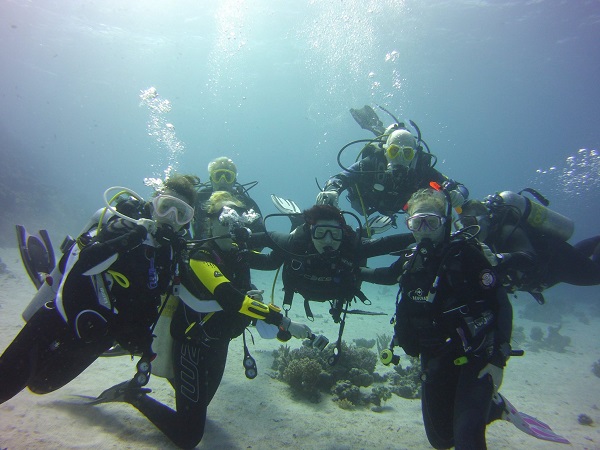 Dive club trips
Scuba diving trips are an important part of any scuba diving club, obviously, and as such, we run dive trips throughout the year all around the UK and abroad. This year (2019) we have organized 16 UK dive trips including dive trips to 3 different locations around the UK to scuba dive with seals which are always fun and engaging, just like little underwater puppies, and 5 Foreign dive trips including a liveaboard to the Maldives in November and you can check out some of the videos from these trips on our YouTube channel.
You can check out the events calendar by clicking here, it is also a google calendar so you can link it to your phone and always keep updated with eh latest events and dive trips.
Because we are such a large dive club, both geographically and in number of scuba divers, all of these trips are full of club members you will have meet during the year at club nights and social events so that you will always feel like you are joining a weekend away in the UK with friends or you will be going on holiday to somewhere nice with a group of fun people you already know and get along with which is one of the main benefits of joining a scuba diving club, getting to enjoy your hobby with like-minded friends who you know you get along with.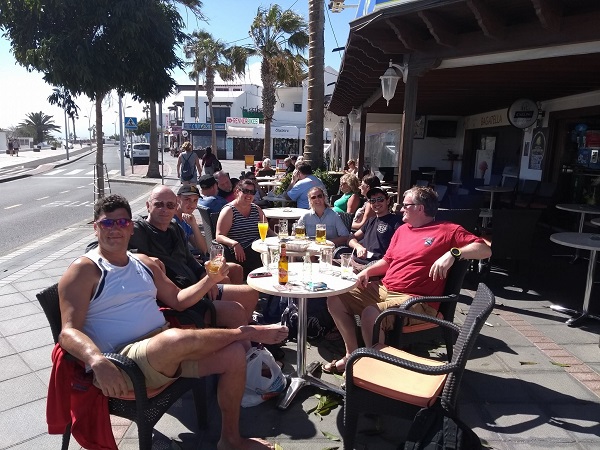 How to join the dive club
Joining the underwater adventures dive club couldn't be easier. It's just £9.50 a month paid by standing order so that you have full control over the payments and for that you get full access to the dive club pool nights, club nights, social events and dive trips plus you will receive discounts at our partner dive store (Planet scuba) or recommendations from us as to what dive equipment to buy and our advice is always impartial as we don't sell the dive equipment ourselves and so don't make any money from it, we will only recommend dive equipment we like.
To join you can check out the dive club page linked here or contact us directly from our contact us page by clicking here or just download the forms, bring them along to the next club night and say Hi.

Dive club membership form

Dive club standing order form