Why learn to dive in 2020?Published 26/02/2020
Many people think about learning to scuba dive and it is on so many people's bucket list's it amazing and this is because scuba diving is seen as a sport like so few others out there. The problem is not many people ever get around to it which is such a shame as scuba diving opens up a whole new world to people. I hear so many excuses as to why people don't learn to scuba dive so with that in mind I have put together a list of 10 reasons you should learn to scuba dive in 2020

1. It makes you feel amazing and changes lives

Learning to dive in itself is such a wonderful experience - the feeling of breathing underwater for the first time, the weightlessness that comes with diving, the pure bliss of the underwater world - all of these amazing things just need to be experienced by all. For many, learning to dive changes their life. It offers adventure, opportunity, friendship and fun like no other sport you'll come across.
The best thing is that you don't have to go far to see some of the best underwater sites our planet has to offer. Both the UK and Europe have some phenomenal dives that your adventure-loving heart won't want to miss. From whales, dolphins and Basking Sharks off the UK coast to world war two wrecks off the Normandy coast, there is something for everyone.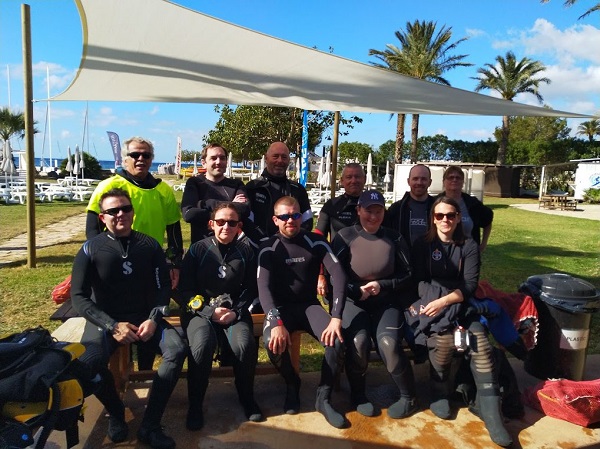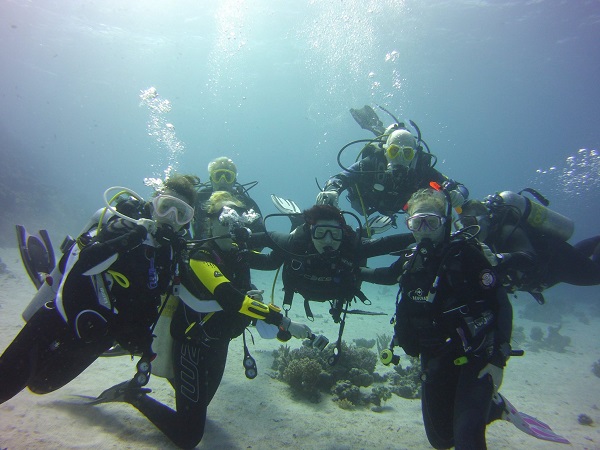 2. Fun for all the Family

Looking for something to do together on holiday? Anyone aged 10 and up can become certified in scuba diving. So if you are looking for something you can do with the family while on holiday that even the sullen teenager will get excited about then scuba diving is the activity for you. You can learn as a family and then go scuba diving and experience awesome things as a family while creating memories together that will last a lifetime.

3. It open to most ages

A great activity for most ages: Anyone aged 10 and up can become fully certified in scuba diving and there are divers who stay active into their 90s. Children as young as 8 years old may join local programs such as Bubblemaker, Seal Team and master seal team courses where they can learn the basic scuba diving skills in safe conditions so they are ready to join you as soon as they are old enough.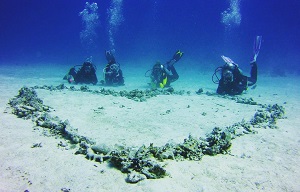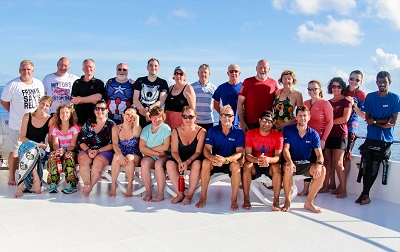 4. Make good friend with some really great and fun people

Becoming a diver is like joining a worldwide society. It's amazing how something can connect you to hundreds of thousands of people around the world but diving really does have that capability. It's written into the laws of diving that it should be a social sport, as you should never dive without a buddy, but it's more than just that. You can show up at a dive centre on the other side of the world and there will be someone to dive with; you will have something in common with that person and you will be able to communicate with them even if there's a language barrier. Divers come together, no matter where you are.
Plus, with Underwater adventures social club life emphasis, learning to scuba dive with underwater adventures is a sure-fire way of socializing and making new friends for life. Some of our members have even met their partners through the dive club

5. It's Safe while being exciting

With proper skills, training, and equipment, scuba diving can be a safe and easy activity to learn. If you can swim and if you can breathe, then you can dive. Scuba diving is enjoyed by thousands of people around the world every day and is considered a low-risk activity compared to many other outdoor and sporting activities – even such widespread activities as swimming, jogging, and all-terrain vehicle riding have higher reported fatality rates than diving.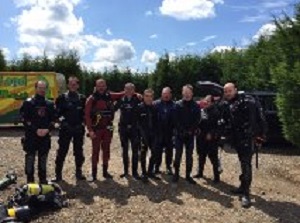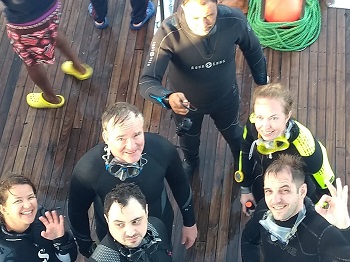 6. Seeing amazing things underwater.

From amazing coral reef colours through giant Manta rays cruising past you to wrecks that are 100's of years old, there is something to amaze anyone and the best bit is that as a scuba diver, you are one of the very few people in the world who will get the chance to see it. So whether it's the wrecks of the German grand sea's fleet in scarper flow or the giant groups on the great barrier reef, there will be some to make you go "WOW" to see while diving. Plus, you can learn to take pictures so that you can stun your friends with what you have seen. I have added a few links below to some of the videos we have made while scuba diving so you can get an idea of the things you can see when you learn to scuba dive
scuba diving on a wreck (click here)
Scuba diving with Manta Rays in the Maldives (click here)
Playing with seals underwater (click Here)

7. Experience tranquillity and freedom unlike any other.

Most divers agree that while underwater, the noise and stress from daily life just float away. Slow, deep breathing, similar to that of meditative breathing, can help induce a calm and relaxed state while divers enjoy freedom from restrictions such as gravity and weight while supported by the water, add to that the fact that you will be outside in nature with some like-minded friends, scuba diving is a great way to unwind and de-stress.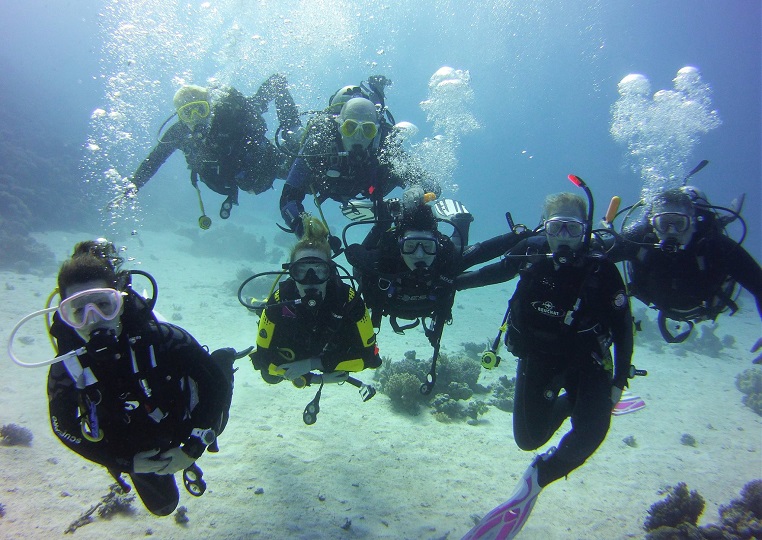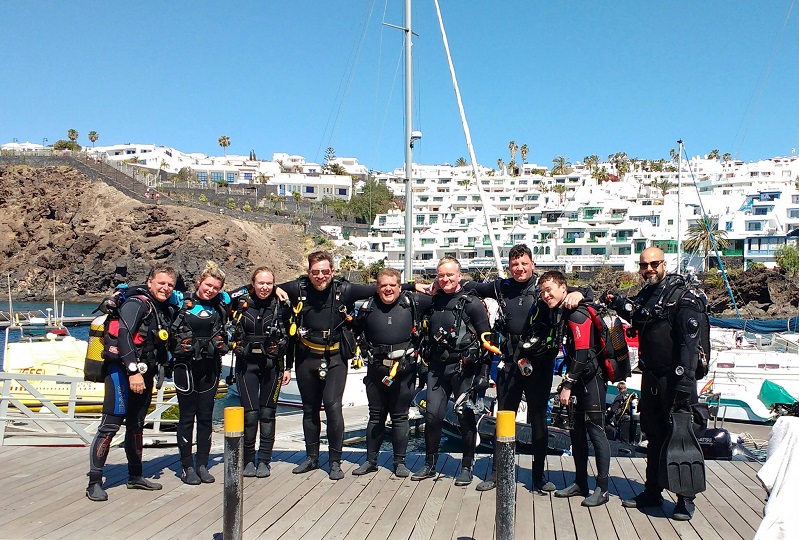 8. You get the chance to travel to some wonderful places.

Scuba diving can open up a whole new side to your holiday planning as once you have learned to scuba dive you will start to hear about some great places to scuba dive that you would never think of taking a holiday to before. So whether it's a family holiday with a bit of scuba diving on the side or a full-on dive trip arranged through the underwater adventure dive club, by learning to scuba dive you have opened up a whole new world to explore that you probably didn't even know existed before.

9. Learn to appreciate and preserve marine life

Many creatures and underwater environments have been rescued and rehabilitated by the efforts of scuba divers. Those who spend time in and love the sea are constantly protecting wildlife by learning about marine life and fighting to preserve and protect it. From beach clean up to raising awareness of the impact or waste and plastic pollution, scuba diving will leave you with a new outlook when it comes to our sea's and how we treat them.

10. Do Something Different

A diver looks at the weekend as a chance to explore. There is nothing better than getting back into the office on a Monday morning and exchanging stories with your colleagues about your weekend. Telling them about a World War II wreck that you dived, or a seal interaction that you had is fantastic. I know it sure beats the more "normal" weekends that many of my friends have. There are lots of hobbies out there, with plenty of activities to fill your life with. But scuba diving is the best without a doubt. There are other opinions out there about which is the best hobby in the world, but they are wrong!

So if I have whetted your appetite and finally convinced you to learn to scuba dive then get in contact with us by following this link (CLICK HERE) if you would like more information about the PADI open water course (CLICK HERE) and if you are still not sure then why not do a try dive and see if you enjoy it (CLICK HERE)