Scuba diving film to watch during the lockdownPublished 11/04/2020
While we are all on lockdown for the foreseeable future I have put together a list of films currently available on either Netflix or Amazon prime with some sort of connection to scuba diving, from documentaries to fiction films that have some scuba diving in them. I have put them into three different categories, scuba diving films, shark movies, and documentaries, and added a review or two from rotten tomatoes to give you an idea about the film to help you with your viewing choice. I have only covered the films which are free to watch on Amazon Prime or Netflix so there are others which you can stream for a fee so films like the Abyss, which is my personal favourite, are not on the list but I would recommend watching if you have the chance. I hope you enjoy the list and stay safe over the coming months.

Scuba diving films


Into the blue 2 2009 Netflix
A pair of professional divers are hired to find Columbus' hidden treasure.
Reviews.
Any self-respecting individual who walks into a video store, looks at this title, and decides to rent it deserves to lose their four bucks. Jason McKiernan Filmcritic.com
Gratuitous sex and violence in dumb beach sequel. Brian Costello, Common Sense Media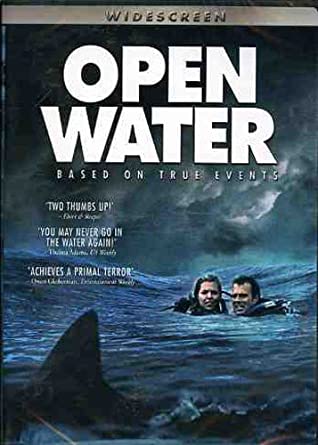 Open water 2004 Amazon Prime
Based on the true story of two scuba divers accidentally stranded in shark-infested waters after their tour boat has left.
Not a bad film but also not the best by a long way and the based on a true story bit is a little bit of a push, yes they did go scuba diving and the boat left them behind but that's as close to the truth as you will find in this film but if you want to know why the dive operators are so strict with the accounting procedures for getting back on the boat then this will give you a clue.
Reviews
Open Water is being touted as one of the most frightening films to chomp into your psyche for a long time, but either I'm secretly being fed sedatives or this is a case of good old hype meets collective hysteria. Will Self London Evening Standard
As it dawns on the couple that they've slipped several links down the food chain, you're right there with them. Dan Jolin, Empire Magazine
Shark films


Bait 2012 Netflix
A freak tsunami traps shoppers at a coastal Australian supermarket inside the building - along with 12-foot Great White Sharks.
Reviews.
Carp all you like at how subtext, plausibility and sense have been sacrificed to this film's high concept, but all the stereoscopic slaughter is irresistibly appealing. Anton Bitel, Sight and Sound
It is all very silly, and more Corman than Spielberg, but entertaining. Peter Bradshaw, Guardian






Jaws 1975 Netflix
let face it, this film is everyone favourite shark film. Basically for those who have been under a rock for the past 40 years, a large shark starts eating people off tourist beeches in small-town America and the police chief, marine biologist and a shark fisherman go out to try and catch it
Reviews
It is not only the most realistically terrifying film I've ever gasped through, but it is also extraordinarily well made. Ruth Batchelor, Los Angeles Free Press






The reef 2010 Netflix
A great white shark hunts the crew of a capsized sailboat along the Great Barrier Reef.
Reviews.
The Australian tourist industry will hate it but The Reef is an extremely effective watery horror/thriller. Thomas Caldwell, Cinema Autopsy
Considering what most low-budget shark flicks look like, The Reef is a welcome sight indeed. Scott Weinberg, FEARnet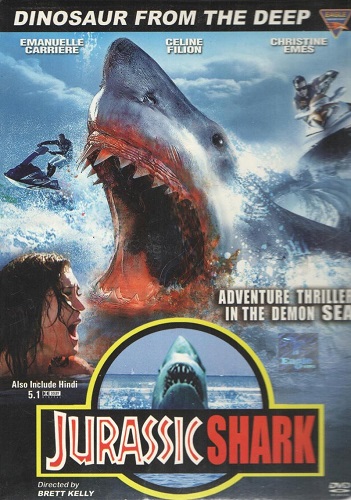 Jurassic Shark 2012 Amazon Prime
When an oil company unwittingly unleashes a prehistoric shark from its icy prison, the Jurassic killer maroons a group of thieves and beautiful young female college students on an abandoned island. Basically, the original MEG
There are no reviews to this but this film has an 8% score on rotten tomatoes






Surrounded 2018 Netflix
A group of friends runs a popular travel vlog that helps fund their adventures. Paige (Gina Vitori), the leader of the group, includes her younger sister, Lindsey (Aubrey Reynolds), for the next scuba diving trip to an isolated cove. But when their plane crashes, the two sisters must use their strength, resourcefulness and immense courage to survive a pack of great white sharks.
Reviews
I couldn't find this on rotten tomatoes so I'm not sure what that says but it has a 2.8 out of 10 on IMDB so probably a film for people who enjoy cheesy horror rather than if you are looking for something that might ask you to use your brain at some point.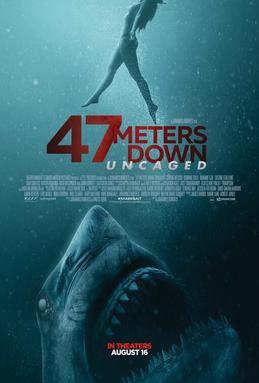 47 metres down uncaged 2019 Netflix
Four teenaged girls scuba diving in a ruined underwater city quickly learns they've entered the territory of the deadliest shark species in the claustrophobic labyrinth of submerged caves.
Reviews
The action is unclear and the menace unconvincing. The tin-eared dialogue - of which there is a shocking amount, for a movie set largely underwater - doesn't help either. Bilge Ebiri, New York Times
In trying to one-up the first film, Uncaged becomes more cartoonish and unrealistic (granted, not in the league of The Meg), but that also makes it more fun than the downer original. Mark H. Harris, Black Horror Movies


Documentary's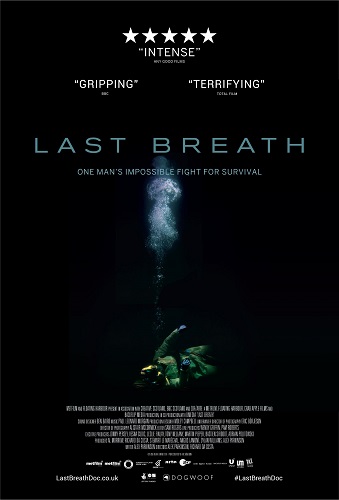 Last breath 2019 Netflix
A deep-sea diver is stranded on the seabed with 5 minutes of oxygen and no hope of rescue. With access to the amazing archives, this is the story of one man's impossible fight for survival.
Reviews
It's affecting stuff -- there are few things more moving than tough men getting emotional. Ed Potton, Times (UK)
The film is let down by an approach that goes for impact over insight, but Last Breath is a worthy entry to the 'hostile environment' documentary subgenre. Dan Jolin, Empire Magazine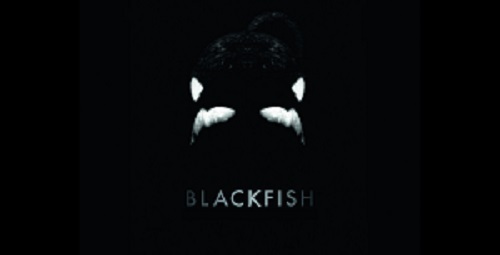 Black fish 2013 Netflix
A documentary following the controversial captivity of killer whales, and its dangers for both humans and whales.
Reviews
Blackfish is a heart-breaking documentary, forensically constructed by Gabriella Cowperthwaite, about the extreme psychological distress of killer whales kept in captivity and used to entertain crowds at venues such as SeaWorld in Orlando. Jenny McCartney, Daily Telegraph (UK)
It not only delivers astonishing, suspenseful footage that makes it a legitimate thriller, but also serves up thoughtful meditations about using wild animals for our own entertainment. David Lewis, San Francisco Chronicle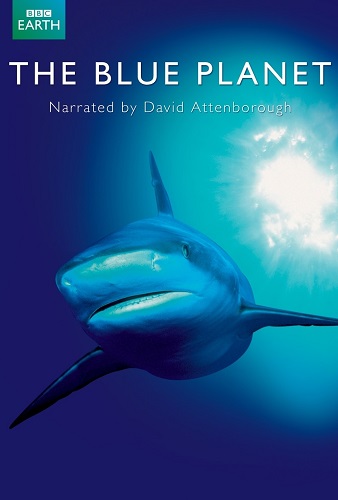 Blue Planet and blue plant 2 Netflix
Don't really need to say much about these two amazing BBC documentary's, narrated by the immense presence that is Sir David Attenborough, these two documentary series are a must-watch for all scuba divers. Overall areas of life beneath the surface it is full of wonderful photography and will educate you about the marine environment in an enjoyable yet thought-provoking way






Sharkwater extinction 2019 Amazon Prime
A documentary by Rob Stewart who sadly lost his life diving just before this film was realized about the Shark finning industry and to totally devastating effect it is having on the underwater environment. With some amazing underwater photography, this documentary is sometimes emotional and always very interesting. I highly recommend watching this when you have the chance.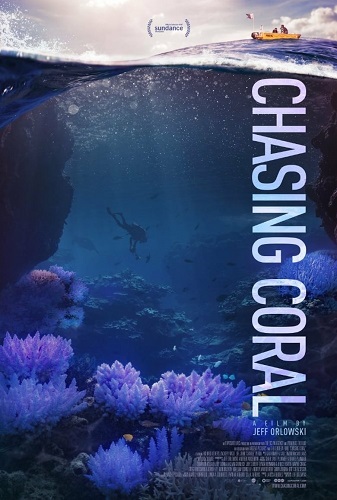 Chasing coral 2107 Netflix
if you have ever wondered why I point keep pointing out that we don't want the water we scuba dive in to be too warm then this documentary will help explain. This is a great if rather depressing documentary but it does give a little hope towards the end.






Misson blue 2014 Netflix
Another documentary on the state of our ocean although this one being a little older then chasing coral above is a little more optimistic. This one is worth watching for the beautiful underwater photography alone.






Deep White 2013 Amazon Prime
A documentary on scuba diving with sharks, the technics used such as chumming and feeding and the effects this has on the actions of the sharks. I've not watched it myself and can't find any reviews on IMDB or rotten tomatoes for it and it seems to be 50/50 on the Amazon site but at only 43 mins long I will be giving it a go soon.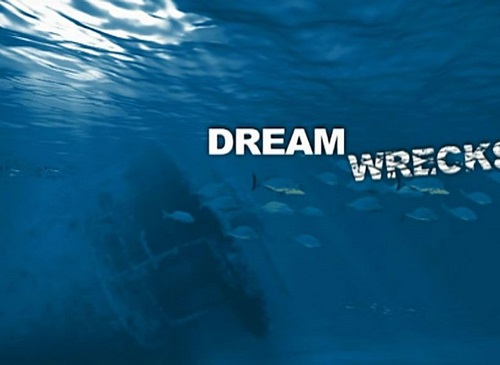 Dreamwrecks 2006 Amazon Prime
If you are missing your wreck diving fix then this might help. A series about wreck diving. Not watched it myself apart from the first couple of minutes as I am writing this but if you can put up with the American commentary it does look pretty good. It appears to be about scuba diving and documenting the wrecks used in films around the Caribbean so expect lots of cool wrecks and some nice fish life.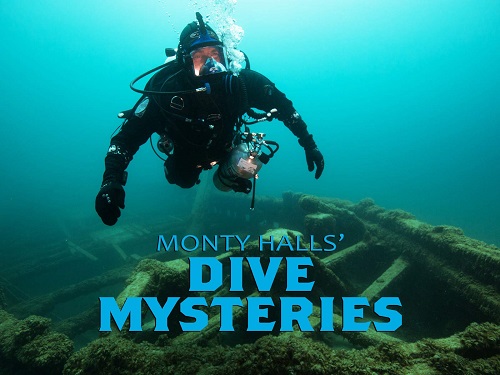 Monty Halls dive mysteries 2013 Amazon Prime
A regular at dive shows and probably the UK's most famous scuba diver, Monty Halls sues this chance to dive some of the best places in the world and you can watch along and start making plans for your next dive trip. I've always enjoyed Monty's TV programmes and not just because they are about scuba diving but he also has a nice way of talking about a thing and you can really hear his passion for the underwater world come through in programmes like this.

Destination Scuba 2018 Amazon Prime
These are two short episodes of just over 10 minutes each and maybe because I've not been in the water for 3 weeks, I really enjoyed these cheaply made short dive trips videos, the short of which you would expect to find on YouTube. It is a little bit along the lines of this is an advert for my dive shop type thing with a little bit of a documentary format thrown in but like I said I enjoyed it and with such a short run time you might as well take a look and see what you think.

Well, that's my list and I know I might have missed a few but there should be enough here to keep you going over the Easter weekend during this lockdown. If you find others, please do comment and let me know and I will be happy to share them with other scuba divers in the future.