Course price £199

This PADI distinctive specialty course was designed using state-of-the-art dive training – and the latest intelligence on zombies! It offers divers the chance to hone their skills and enjoy a day of wild adventure in the water… while testing their skills for survival through a Zombie Apocalypse!


During this course, you will get to practice the skills that might help you survive a zombie apocalypse, from better buoyancy control so you don't kick up the bottom which might allow zombies to sneak up on you to search and recovery skills so that you find things which might help you survive.

This course is designed to be a bit of fun with an evening of theory about the history of the story behind Zombies during which we will also have loads of fun making each other up to look like zombies for our PADI cards, yes, that's right, you will get a full PADI card afterward on which you will look like a zombie in full makeup. Following this evening we will spend a day at a dive site during which you will be given special tasks to complete all the while avoiding being eaten by Zombies, well the dive team in a mask.
Afterward, you will be certified as a full PADI Zombie apocalypse diver with a PADI cert card you can show to any dive centre in the world proving that you know the best ways to survive the impending zombie apocalypse.
WHY LEARN WITH US?
We offer the very highest level of PADI scuba diver education designed to teach you to scuba dive safely using the most up to date teaching practices. During this PADI you will be tested on your skill's to prepare you for the Zombie Apocalypse. During the day you will be given tasks to complete, but be warned, Zombies are around, so don't let them bite you or you will be doomed to walk the earth as the living dead forever, well at least until the end of the day.
NO HIDDEN EXTRA COSTS!
The price we tell you at the start is the price you will pay for the full course. Unlike some other dive centres, you won't need to pay extra for the open water dives or PADI books and fees.
What you will learn on this course
During the PADI Zombie Apocolypse diver course we will work:
not being eaten by Zombies
Buoyancy control, so you don't get eaten by Zombies.
Not being eaten by Zombies, rather important so I thought we should mention it again.
cOURSE DATES
We run this course once or twice a year, normally around October/November time. Please contact us for details of the next course.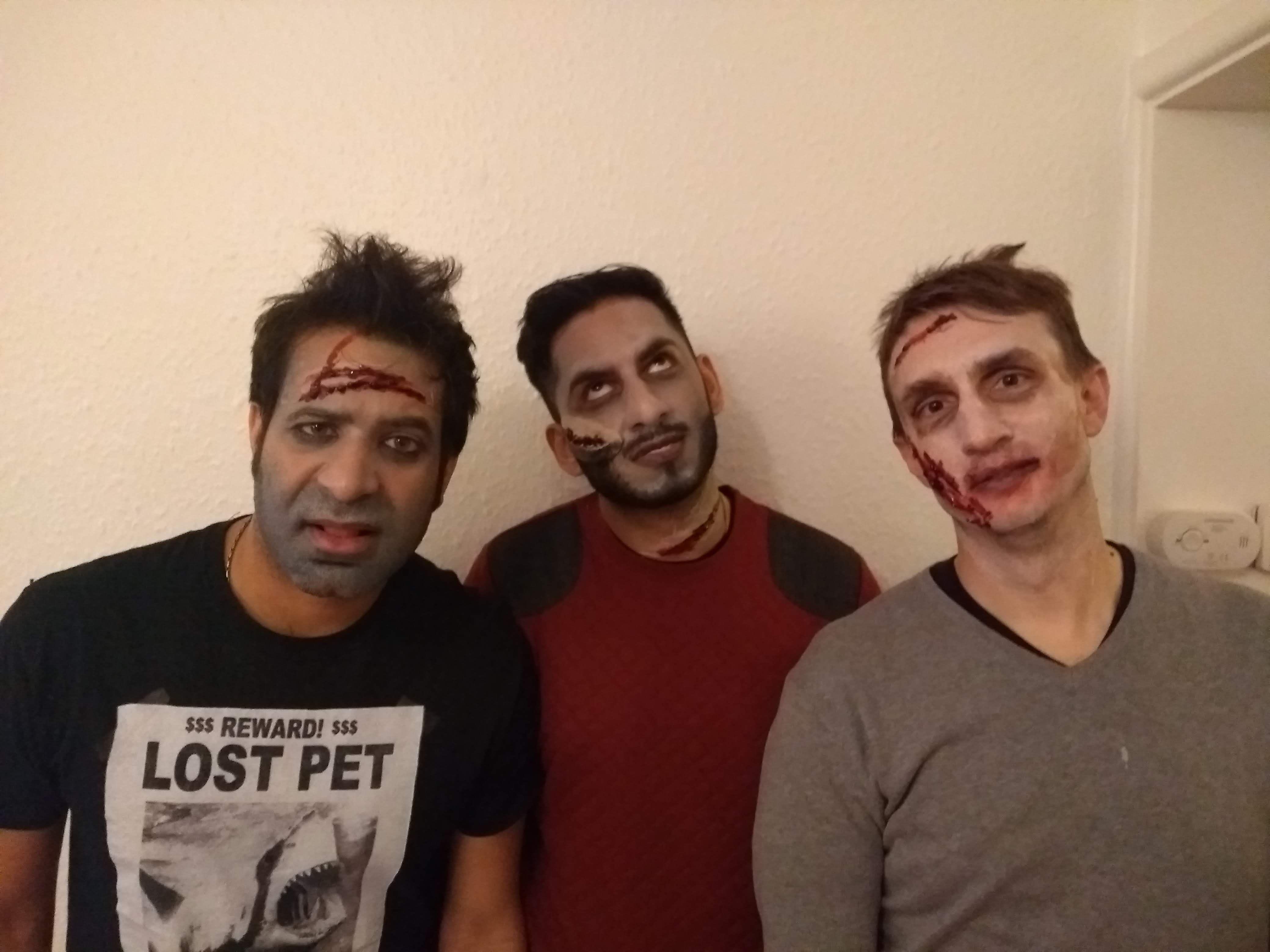 PRICE INCLUDES.
A day at a Specialist scuba diving site trying to not be eaten by Zombies
All Equipment hire apart from wetsuit boots which we do not hire out due to hygiene.
Air fills
PADI certification fee
In other words, everything you need to dive in a safe, friendly, and fun atmosphere.
Book Now
WHAT'S NEXT?
You are now prepared for the Zombie Apocalypse, well as prepared as a scuba diver can be, so probably time to stock up on can's baked beans and a crate of beer and wait until this all blows over.